The number of lists documenting the best tech podcasts is almost infinite. This list is specifically designed for social scientists – lawyers, economists, political scientists, complexity theorists, etc. I hope it helps. Yours truly, Thibault Schrepel
***


Acquired
Spotify | Apple Podcast | YouTube | Website
What? Why?: "Acquired tells the stories of great companies. The show began in 2015 as Ben and David's passion project to explore what made great acquisitions successful. It quickly outgrew its name, expanding to chronicle and analyze the entire journey of enduring institutions. Acquired is a depth-first podcast; episodes are often 3-4 hours long. Episodes are now downloaded by over 150,000 unique listeners in the first 90 days, and has an estimated 250,000+ subscribers across all podcast players. It has been ranked the #1 Technology show on Apple Podcasts, and has built a passionate audience with a 5-star rating across thousands of reviews."
My take: My absolute number 1 and certainly my favorite podcast. Not only are Ben Gilbert and David Rosenthal great speakers, but Acquired is very well produced. Most importantly, the format is brilliant. Acquired episodes are (very) long (3 to 4 hours long…), but never too long. In fact, they're almost too short. Acquired episodes start with a detailed history of the company they cover, then move on to more analytical segments. I discovered Acquired in September 2022 and, according to my Spotify, have spent 800 hours listening to it as of 1 December 2022. I wrote three research articles based on ideas I got from listening to Acquired, read several of the books mentioned, and developed a strong interest in business/technical/strategic development. A game changer for me, which I am sure could be a life changer for many listeners.
Test episode: "Amazon.com": Amazon. No company has impacted the internet — and all of modern life — more than this one. We've waited seven years to do this episode, and are so, so excited to finally dive into every nook and cranny of this legendary company. And of course, because we're Acquired and this is Amazon, we couldn't contain it all to just one episode… even a 4+ hour one! So today we focus on Amazon.com the retail business, and we'll have another full episode on AWS coming soon. And because all great series are trilogies, to fully understand Amazon we highly recommend starting first with our previous episode on Walmart, which truly is the giant's shoulder that Jeff Bezos stood upon. Let's go!!
***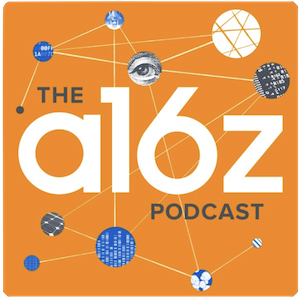 a16z
Spotify | Apple Podcast | YouTube | Website
What? Why?: "The a16z Podcast discusses tech and culture trends, news, and the future – especially as 'software eats the world'. It features industry experts, business leaders, and other interesting thinkers and voices from around the world. This podcast is produced by Andreessen Horowitz (aka "a16z"), a Silicon Valley-based venture capital firm. Multiple episodes are released every week; visit a16z.com for more details and to sign up for our newsletters and other content as well!"
My take: There's no better podcast for those who want to stay ahead of the curve. That's because a16z shapes the curve. The company has one of the best track records for identifying early giants, thanks to a great combination of historical, technical, and business acumen. a16z podcast features an impressive roster of speakers, from Steve Wozniak (co-founder of Apple) to Marc Andreessen (who coined the phrase "software is eating the world" and co-founded a16z). If you are interested in Web3 and the Silicon Valley of tomorrow, this one is for you. Oh, and also: have a look at the sister podcast, "web3 with a16z". All of the above applies, but around web3 matters.
Test episode: "Balaji Srinivasan on The Network State": In this episode, we'll explore the concept of The Network State with Balaji Srinivasan. As the world becomes more digital, it also becomes more distributed. This is obvious on the individual level – how you order goods, the way you chat with friends, and the news you consume… all from a handheld computer. It's also becoming more obvious at the company level. The pandemic shook the world into remote work and many companies have decided that maybe work can be done in ways they never imagined. But what about the state – whatever that means? Could the network rival the state?
***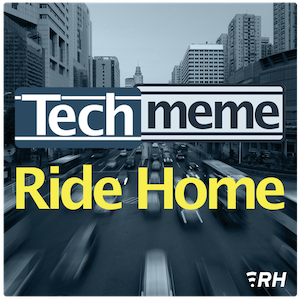 Techmeme Ride Home
Spotify | Apple Podcast | YouTube | Website
What? Why?: "The day's tech news, every day at 5 pm. From Techmeme.com, Silicon Valley's most-read news source. 15 minutes and you're up to date."
My take: Everyone (?!) has an opinion about technology, but TechMeme Ride Home gives you the most neutral perspective I can think of. Unlike the other podcasts listed in this article, TechMeme is mostly descriptive…and concise. I highly recommend this podcast if you want to be on the cutting edge of the latest innovations – whether to try them out for yourself or to conceptualize them before others.
Test episode: "ChatGPT Coming To Bing?": Is Microsoft gonna steal one on Google by bring ChatGPT to Bing search? What is Bonk, the new crypto coin posting monster gains this week? Is Apple bringing MagSafe charging to everyone, even Android users? Roku is launching its own TV sets. And how you could get a check in the mail from Tim Apple for those wonky keyboards.
***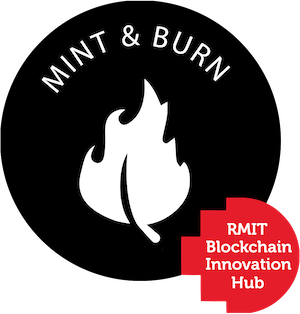 Mint & Burn
Spotify | Apple Podcast | Website
What? Why?: "The RMIT Blockchain Innovation Hub podcast 'Mint & Burn' offers an academic analysis of the decentralised digital economy, including blockchain and other decentralised technologies. Hosted by Kelsie Nabben and the RMIT University Blockchain Innovation Hub, we bring you interesting guests, publications, and experts to test frontier ideas in these critical and emerging industries. This podcast is for academics, industry, policymakers, and anyone interested in a deeper understanding of the digital age."
My take: There are tons of blockchain podcasts out there, but none have the academic credentials (and insights) of Mint and Burn. Brought to us by the RMIT dream team, Mint and Burn covers everything crypto you need to know: the economic, legal, technical, sociological, and philosophical aspects, all together, in a make that (finally?!) makes sense.
Test episode: "The Decentralization Formula" ;): In this episode, we catch up with legal scholar Dr. Thibault Schrepel to discuss his new book, "Blockchain + Antitrust". We dive into competition law and policy, explore why blockchain and antitrust law have the same agenda for decentralization, and why they are ultimately complimentary.
***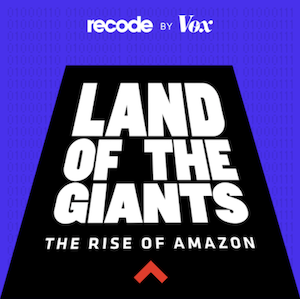 Land of the Giants
Spotify | Apple Podcast | Website
What? Why?: "Big tech is transforming every aspect of our world. But how? And at what cost? In this season of Land of the Giants: Dating Games, The Verge and New York Magazine's The Cut trace the evolution of the multi-billion dollar dating app industry. Hosts Sangeeta Singh Kurtz and Lakshmi Rengarajan explore the modern dating landscape forged by companies like Tinder, Bumble, and Hinge, and their impact on our hopes for connection. Through conversations with industry leaders, experts, and users, this series will look at the past decade of dating and ask the question: are the business goals of dating app companies aligned with users' romantic aspirations?."
My take: Land of the Giants is unique. Each season is dedicated to a single company: Amazon, Facebook and other "big tech" companies. Each episode gives the perspective of a connected player: employees, users, analysts, supporters and critics, etc. Land of the Giants delves into the history of these companies, their potential and their challenges (for society at large). It's great!
Test episode: "The Rise of Amazon": Where Amazon got its power, and what it's doing with it.
***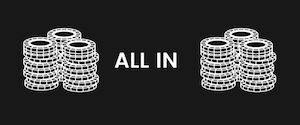 The All-In Podcast
Spotify | Apple Podcast | Website
What? Why?: "Industry veterans, degenerate gamblers & besties Chamath Palihapitiya, Jason Calacanis, David Sacks & David Friedberg cover all things economic, tech, political, social & poker."
My take: They say it better than I can: "how can we ruin this episode?". All-In features a bunch of (very successful) friends talking about the latest tech trends… but not only. Each episode begins with a political rant and often ends with another. It feels like two podcasts in one. I'd happily listen to both and just list the tech part here. That said, the tech part of All-In is incredibly smart, so despite the odd format, it remains a must-listen! Check it out if you like constructive debates (as the hosts often disagree).
Test episode: "Microsoft to invest $10B in OpenAl, generative Al hype, America's over": "Bestie intro! (O:43) Reacting to Slate's article on All-In (11:18) SF business owner caught spraying homeless person on camera (29:22) Microsoft to invest $10B into OpenAl with unique terms, generative Al VC hype cycle (1:09:57) Biden's documents, America's over-classification problem (1:27:16) Best cabinet positions/ambassadorships".
***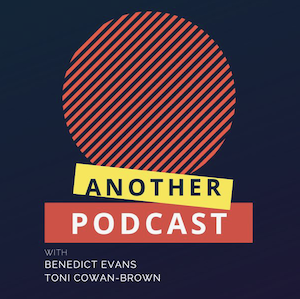 Another Podcast
Spotify | Apple Podcast | Website
What? Why?: "If you're looking for another over-scripted and edited podcast, this is not it. But if you want to listen to honest and unfiltered discussions about the latest in tech and its impact on society, welcome, you have come to the right place. This is Another Podcast where two friends and colleagues discuss their overlapping experiences and perspectives on what happens in technology. We might know some of the same things, yet we also have different backgrounds and expertise, or at least, we ask different questions. Benedict Evans has worked in equity research, strategy and venture capital and owns lots of old phones; Toni Cowan-Brown works at the intersection of tech, policy and politics."
My take: Ben Evans is a world-renowned tech analyst who sends out a daily newsletter to 175,000 subscribers. His podcast, co-hosted with Toni Cowan-Brown, (mostly) delves deep into Big Tech's positioning strategies. I recommend this podcast if you're tired of tech skeptics but interested in understanding the challenges facing businesses (and consumers) in 2023.
Test episode: "How many metaverses?": Every now and then, big company CEOs all read the same tech trends piece and send the same email – "what's our strategy for this?!" And in 2022, there were a lot of "metaverse?!" emails. But what does 'metaverse' mean, can you have a strategy for it, and do you even need to care? Probably not.
***
WSJ Tech News Briefing
Spotify | Apple Podcast | Website
What? Why?: From WSJ Radio, the Wall Street Journal Tech News Briefing podcast keeps you up to date on the world of technology. Hear about the top newsmakers and products that are changing the world. Stay informed about tech stocks making moves as well on this daily podcast available on demand.
My take: Every morning, the Tech New Briefing comes out with a new episode. It allows me to follow technology developments and corporate strategies very closely. The format is great, it's only 5-9 minutes long and at the forefront of everything you want to know about new technologies (mostly coming out of big tech companies). Unlike TechMeme (above) which relies on press articles from various outlets, Tech News Briefing is 100% Wall Street Journal, with all the premium the journal can bring to podcasting.
Test episode: "China's Tech Crackdown Winds Up": Beijing appears to be nearing the end of a two-year crackdown on the county's big tech companies. Some of China's most well-known and influential internet companies have been forced to make significant changes. WSJ Asia tech reporter Liza Lin joins host Zoe Thomas to discuss the changes and whether authorities got the outcome they were hoping for.